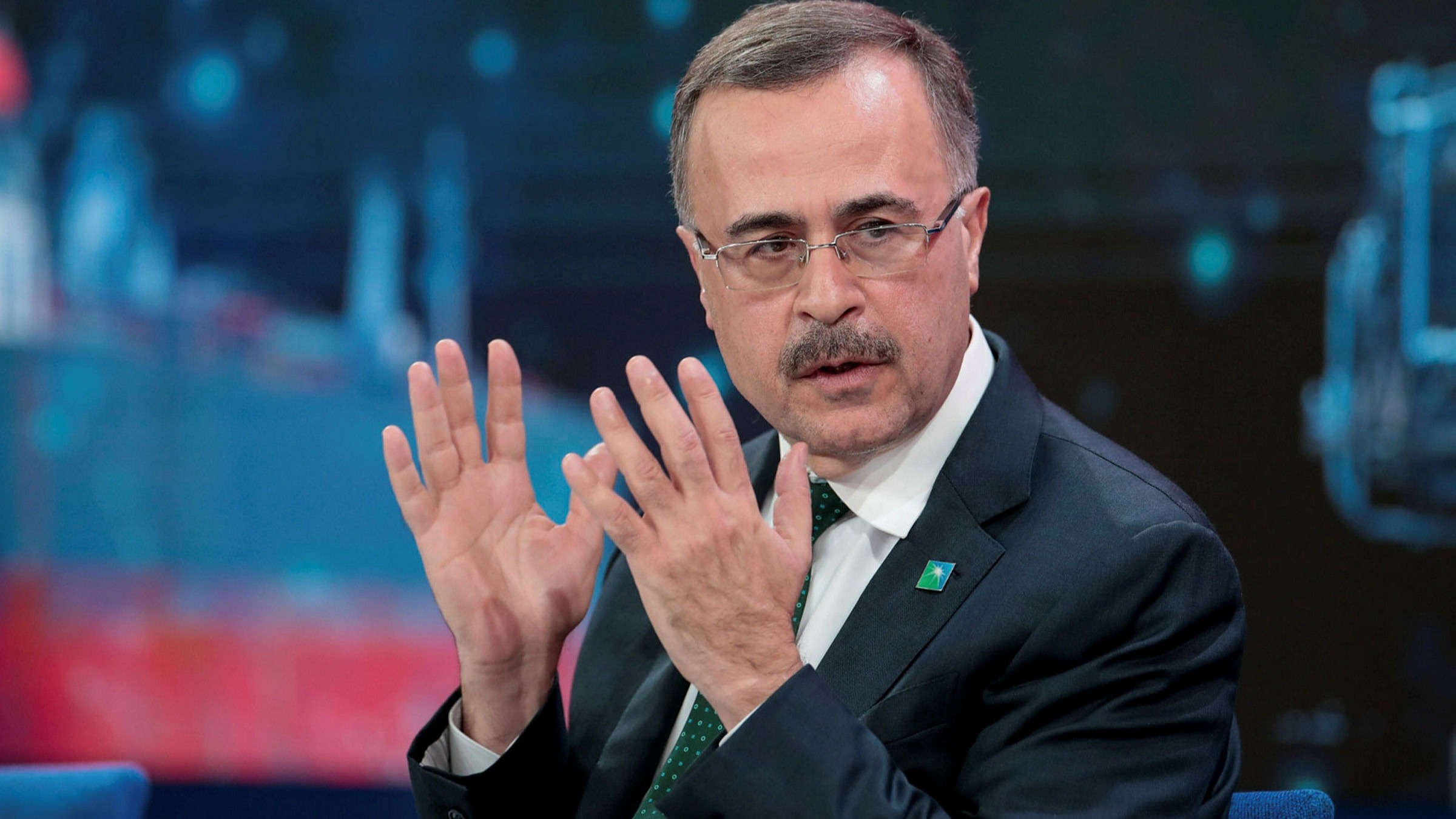 (Image Source: Financial Times)
By  Myles McCormick
The chief executive of Saudi Aramco, the world's largest oil producer, has called on global leaders to continue investing in fossil fuels in the years ahead or run the risk of spiralling inflation and social unrest that would force them to jettison emissions targets.
Speaking at the World Petroleum Congress in Houston, Texas, Amin Nasser said there was an assumption that the world could switch to cleaner fuels "virtually overnight", but that this was "deeply flawed". "I understand that publicly admitting that oil and gas will play an essential and significant role during the transition and beyond will be hard for some," Nasser told delegates at the WPC, one of the biggest gatherings of oil and gas executives in the world.
"But admitting this reality will be far easier than dealing with energy insecurity, rampant inflation and social unrest as the prices become intolerably high and seeing net zero commitments by countries start to unravel." Nasser's comments come amid growing investor and social pressure for fossil fuel companies to make their operations greener. The International Energy Agency said this year that energy groups must stop all new oil and gas exploration projects if the world is to achieve net zero emissions by 2050.
"The world is facing an ever more chaotic energy transition centred on highly unrealistic scenarios and assumptions about the future of energy," Nasser said.
Higher fuel prices — which have risen sharply as global economies bounce back from the pandemic — have left governments scrambling as they try to balance pledges to decarbonise with efforts to keep down costs at the petrol pump.
In the US, President Joe Biden, who has vowed to lead a shift away from oil, last month announced the country would unleash 50m barrels of crude from its Strategic Petroleum Reserve as part of a push to bring down prices at the pump.
The oil and gas industry has seized on the rise in prices to stress the dangers to energy security and affordability of switching too rapidly from traditional fuel sources, and the risks of under-investment in fossil fuels was a common theme at the Houston event.
Jeff Miller, chief executive of the oilfield services group Halliburton, told delegates that there had been "significant under-investment" in the sector over the past seven years, which he pinned both on climate pressure and lack of capital availability driven by the industry's poor returns.
Global upstream investment had fallen 50 per cent below historical norms, he said, with investment in west Africa down as much as 75 per cent. "We are in fact going into a period of scarcity and I think for the first time in a long time we'll see a buyer looking for a barrel of oil as opposed to a barrel of oil looking for a buyer," Miller added.
Nasser said the majority of "key stakeholders" in industry and politics agreed on the risks of under-investment, but were unwilling to say so openly. "They say so in private," he said. "They should say the same in public."
Separately, Aramco announced on Monday a deal to raise $15.5bn by selling a minority stake in a newly-formed gas pipeline venture to a consortium of investors led by BlackRock and the investment management arm of the General Organization for Social Insurance, a Saudi government body. The transaction marks Aramco's second major pipeline deal this year as it tries to monetise assets to generate cash for the government, its main shareholder.
Source: Financial Times